"Social Network Integrations" Documentation by "WPWeb"
To create a Pinterest App, go and visit: https://developers.pinterest.com/apps/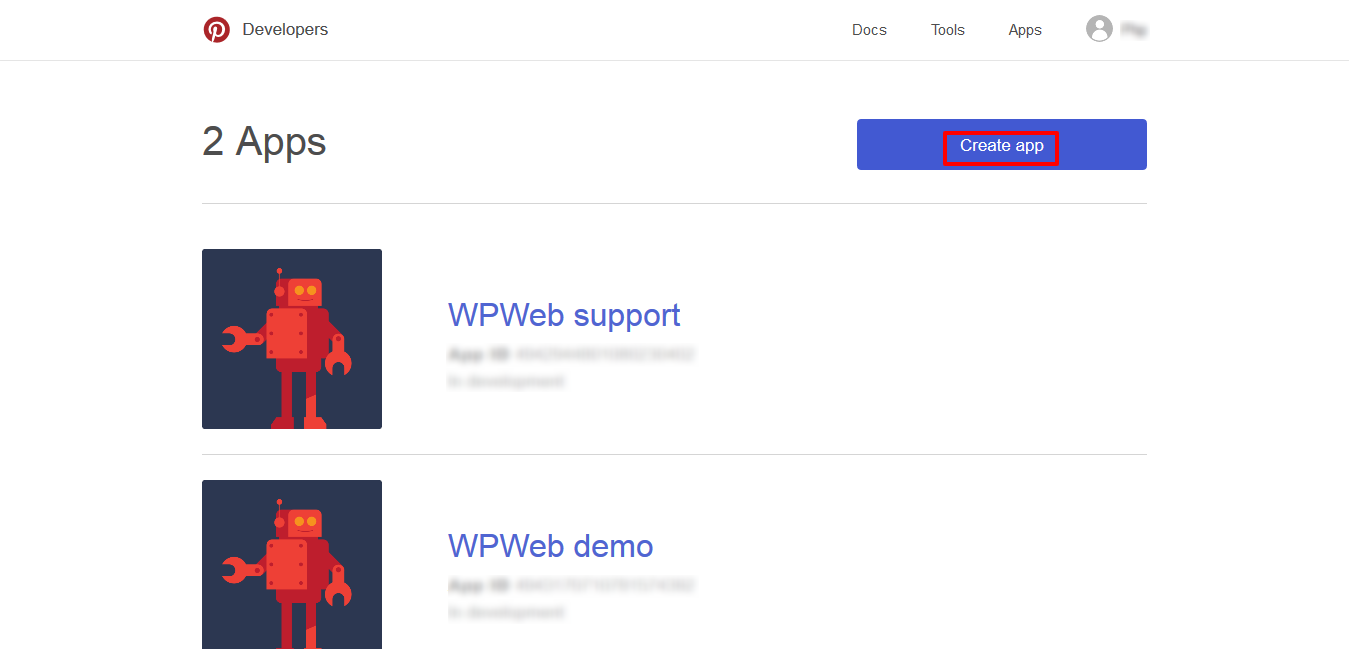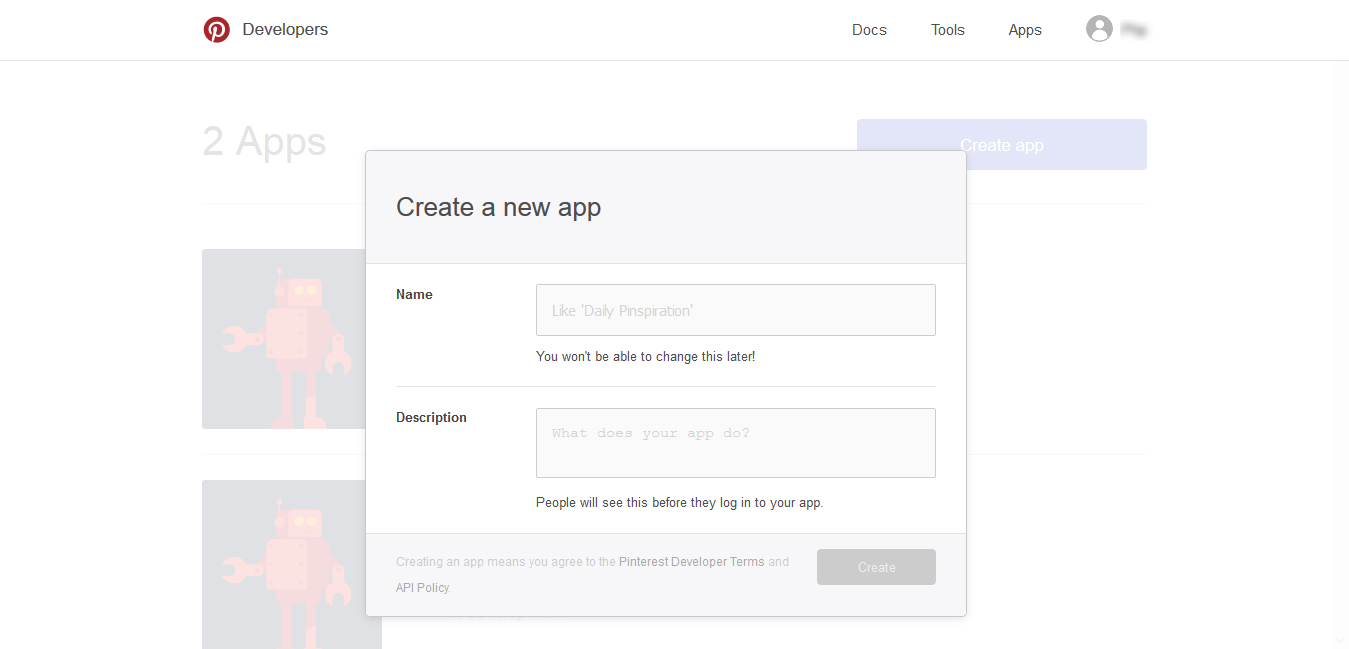 After entering all field click "Create". It will create your Pinterest application and you should be redirected to the page which should look like the one on the image below: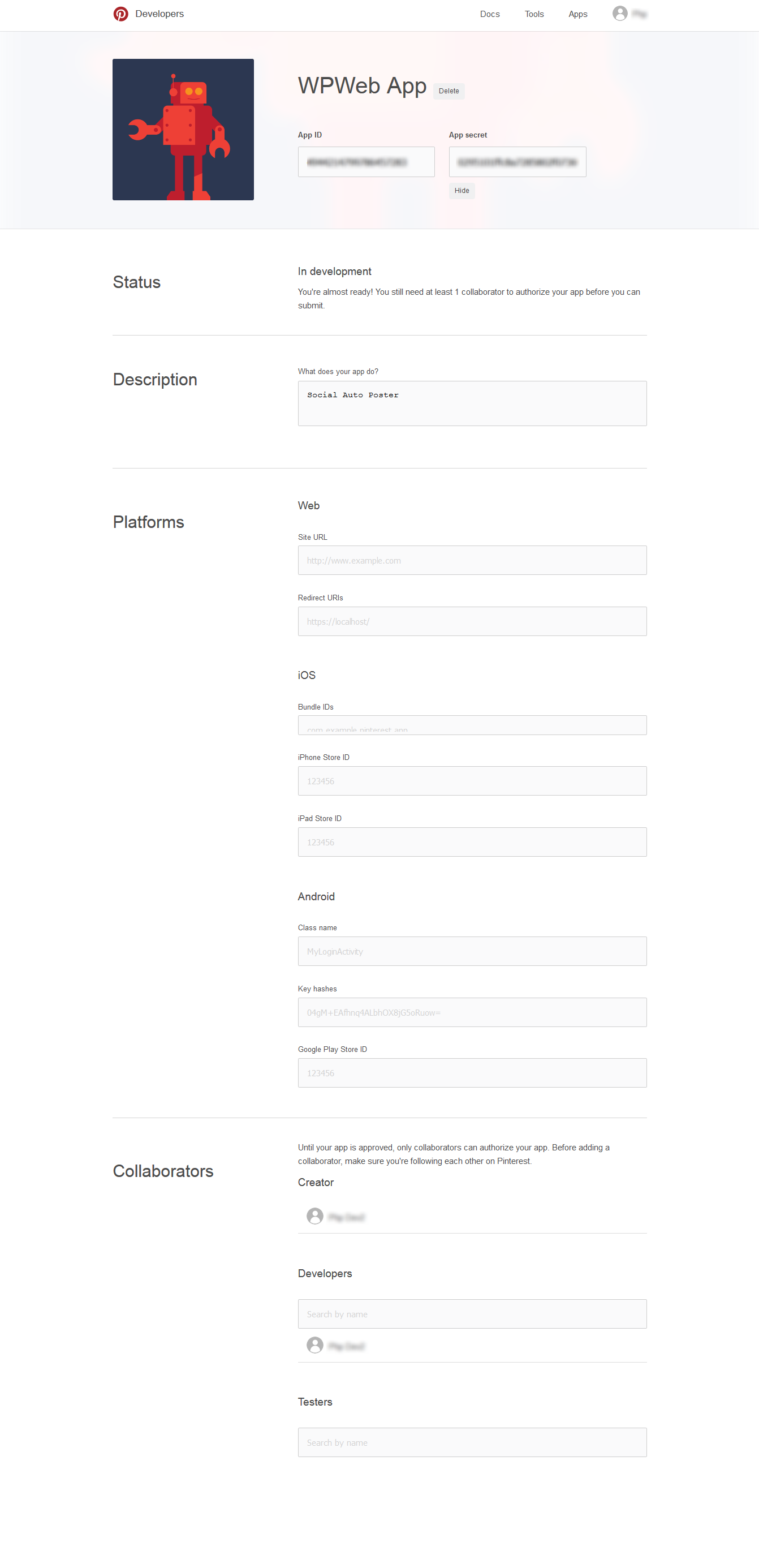 Now you have successfully created a Pinterest Application .
Within the platforms settings, make sure that you enter the correct URL of your "Redirect URIs" and the URL does match 100% the one from your website.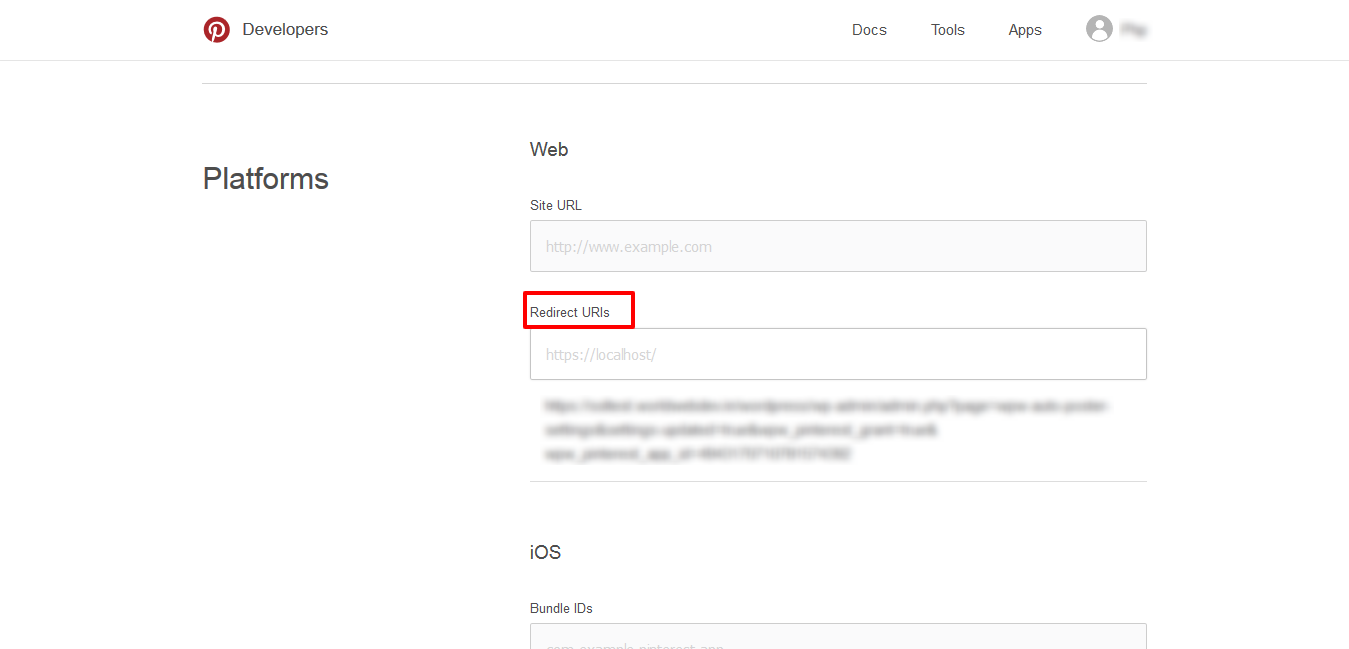 Now, copy and paste the App ID and App Secret Key and place them into the plugin settings page within the Pinterest fields as shown in the image below:
Note: Below section is only for Social Auto Poster plugin
---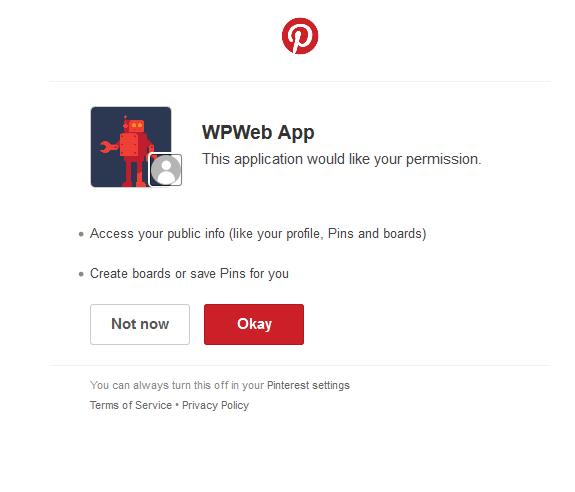 Your Pinterest account is ready to use.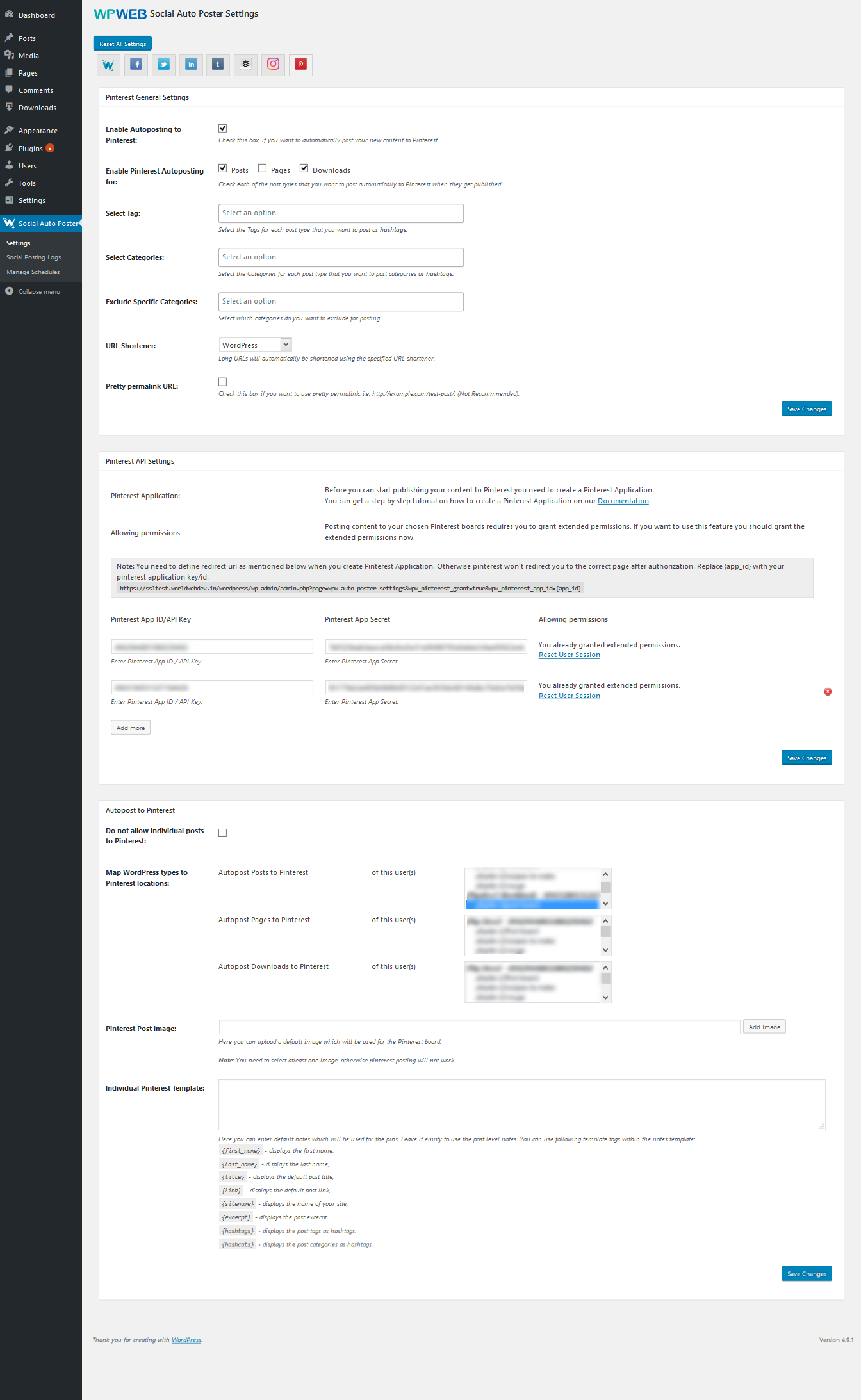 Within the Status section , click on "Submit for review" button.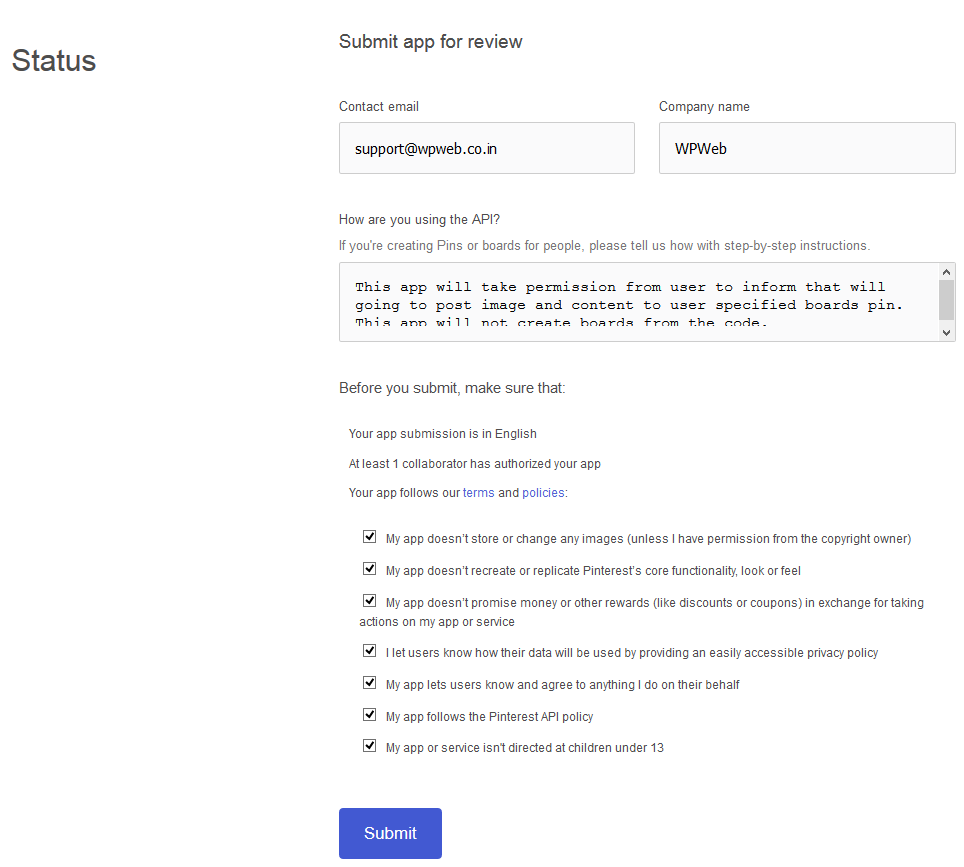 After entering all field click "Submit". Pinterest will hence review your application and approve it.